View all details meals, features. Location and contact. Does this restaurant offer table service? Yes No Unsure. Is this restaurant good for brunch? Does this restaurant accept reservations? Is this restaurant good for breakfast? Is this a place where you pay before receiving your order? Does this restaurant have step-free access into the building to accommodate wheelchairs? Does this restaurant have a wide entryway that would allow a wheelchair to pass? Does this restaurant have a wide path to the entrance that is well-lit and free of obstructions to accommodate guests with vision or mobility impairments?
Does this restaurant have a fully automatic front door to accommodate guests with mobility impairments? Does this restaurant have step-free access into the dining area to accommodate wheelchairs, such as an elevator? Thanks for helping! Share another experience before you go. Reviews Write a Review. Filter reviews.
best lease deals twin cities;
i phone deals 3 network.
canteen coupon machine.
got2b hair coupons.
svp small deals rewards rebate request;
Traveler rating. Excellent Very good Average 6. Poor 1. Terrible 2. Traveler type. Time of year. Language English. All languages. English Show reviews that mention. All reviews mac and cheese wraps sundae turkey wrap cuban sandwich quinoa bowl chicken ice cream custard stand community table fast food healthy choices off the menu yum building. Filter English. Updating list Reviewed 3 days ago via mobile Good, healthy options. Date of visit: February Thank cgmoran4. Reviewed 6 days ago via mobile the best restaurant in cedarburg.
Thank ccaitlynoneil. Reviewed December 13, Very good and fresh bowls. December Thank kevin s. Reviewed December 2, It's a Wrap! Thank Travel Jennifer K. Reviewed November 25, Family Favorite! November Thank Jennifer K. Jackson K. September Thank Jackson K. Reviewed August 27, Yummy and Quick. August Thank CharCzar Heather O. Reviewed August 6, Awesome takeout! July Thank Heather O. Reviewed July 16, Just Custard. Thank Fondue4two. Reviewed July 15, Good for a quick and casual meal!
Thank Mm M. View more reviews. Nearby Hotels See all nearby hotels. Towneplace Suites by Marriott Milwaukee Grafton. Nearby Restaurants See all 57 nearby restaurants. Nearby Attractions See all 41 nearby attractions. Wisconsin Museum of Quilts and Fiber Arts. See 1 nearby hotel See all 57 nearby restaurants See all 41 nearby attractions. TripAdvisor LLC is not responsible for content on external web sites.
The breakfast food awesome especially the scones. Everything is made from scratch. Looking forward to staying there again. We wanted a room with a large whirlpool. Thanks so much for making it happen. I just love a get away at the Washington House Inn. Service, accommodations, evening wine and cheese gathering and brunch is outstanding. I tried to do five or six weekends per year. We were on a "get away for a night" excursion. Cute Cedarburg met our needs, wine,shopping, ice cream. Washington House Inn was very quaint, a bit noisy at night as the walls are a bit thin. We loved the Wine time with wine from the nearby winery and tasty snacks.
I would say our only disappointment was all of the cleaning supply carts and garbage cans in the hallways. I would think there could be a better place to keep these while making up rooms than in the small halls. Our breakfast the next morning was perfect we could not have asked for more. There were these cinnamon honey rolls that were absolutely amazing! Fresh fruit, egg casserole, and great coffee.
We would definitely come back. If I could get a contractor to make that room for me that I stayed in at Washington Inn I would never leave home. We have family with a vacation home there a block from downtown and the location could not be beat. It exceeded everything I expected. We have family home th. Just wanted to visit Cedarburg and made reservations at The Washington Inn. From the time we arrived we were greeted with a great welcoming from the staff. Loved the location of our room looking over a very charming town. The room was beautifully appointed and comfortable.
The breakfast was perfect more then enough to eat. There is no question we will visit the town again and stay at the Inn. The staff here was very helpful and polite. The rooms were clean. The classic feel of the building is amazing but it also has just the right touch of modern that you can tell it's been cared for well. Highly recommended! When we visit Cedarburg the only place we stay is the Washington House Inn.
The rooms are always inviting and clean and the breakfast is always delicious. My husband and I were in town to visit our son and daughter-in-law and to pick up a new puppy to bring back to Florida. We've stayed at another bed and breakfast in Cedarburg last summer because Washington House was sold out. We really loved the room! So cozy, clean and comfortable. Staff was kind and helpful. Breakfast was good. We recommend and will be back! Absolutely gorgeous room, which also had theonly private entrance, and the reason we picked it. The quality of the whirlpool bath was fantastic. While there, I bought the Washington House Inn cookbook and have been making the recipes and looking and reading about all the other rooms in the book.
So far, I have narrowed it down to 10 rooms I'd like to stay in when we return and I just can't get enough of the Banana Sour Cream Cake recipe been home a week and made it twice. And the one cool thing I didn't know about until check-out is they gave us a stamped "Guest Premium Card" that states if we stay five nights we get the sixth night free. This is a card I'm going to use and never lose. Beautiful well-appointed rooms, an impressive afternoon wine and cheese social, a delightful Continental-plus breakfast, friendly staff.
It all adds up to an extraordinary stay at this world class inn. I've been staying here for 25 years and wouldn't think of going anywhere else. Me and my wife stayed one night. Did the winery tour, saw a movie. Had some ice cream and a Carmel apple. The room was wonderful and the staff amazing. Hope to return again soon. One of the nicest place we have stayed for our anniversary. Whirlpool tub was nice the wine and cheese happy hour was great.
The breakfast was awesome the bed was superb and you can't beat the location. Purchased via LivingSocial. Turned out better than expected, with comfy room, albeit a tad small. The Washington House is great, been going there for years and never have been disappointed. Nice place for a overnight getaway or for a weekend.
Cedarburg is nice to visit. Always enjoy a trip to Cedarburg. With a busy and hectic life it is a relief to be able to wind down in comfort, enjoy wine and cheese and stroll the sidewalks of this charming town. If you want to add a little romance and charm to your life this is a great place to stay. The rooms are beautiful, the staff friendly and the town charming. We stayed there along with some family and friends and all the rooms were amazing!
The beds are comfortable and the sheets are so soft it's no wonder they get asked about them all the time! Cedarburg is such a step back in time--a wonderful experience. The Washington House Inn certainly added to the ambiance of the overnight. The inn has been beautifully maintained. Love staying in historic inns. The friendliness of the staff was welcoming. Certainly enjoyed the wine and cheese hour and the breakfast the next day.
We enjoyed a "few extras" to the stay courtesy of our LivingSocial coupon--made the experience even more worthwhile. Thanks, we'll be back and will certainly recommend to friends. We always look forward to staying at the Washington House Inn Haven't found anything we like better! Love the Washington Inn. The rooms, the food, the service are all top notch. We had a great stay in the Fred Asche room. We even garnered some ideas on how we will renovate our master suite! The staff was so friendly and the food was very yummy. Thanks for having us! Comfortable rooms.
Friendly staff. Breakfast was better than expected. Even tried the steam shower, which took a little getting used to, but still enjoyed. My wife has very high standards, and she truly enjoyed every aspect of this place. I love an overnighter at the Washington House Inn. I do it about times a year. The staff is outstanding, rooms are great, breakfast yummy and wine in the evening to so relaxing. The entire experience is priceless. We've been coming here for years and always find it a nice relaxing getaway. Everyone is wonderful, and the comp wine and cheese at night and breakfast in the morning makes it well worth it.
Thanks again!! The Washington Inn always exceeds expectations Can't say enough good things about the Washington House Inn! The rooms are so charming and nicely decorated, breakfast was absolutely delicious and it's in a great location, just a short walk to great restaurants, quaint shops, a winery, a brewery, and a restored movie theatre! Perfect for a one or two night getaway!
The Inn is beautiful, and our room was wonderful--old and new mixed together perfectly. The staff was extremely helpful and friendly. The Inn served wine and cheese Saturday evening, which was a nice appetizer before going out for dinner at Anvil. Breakfast at the Inn on Sunday morning was exceptional--good variety and quite tasty.
Cedarburg is a quaint town with lots of shops, restaurants, a winery--plenty to do to make the trip and stay at the Washington House Inn well worth our while. We booked a room over the Easter weekend. The sheets and the shower are amazing!!! We did not sample any food while we were there, but the service was great.
The little add ons like a cookbook and a caramel apple were well enjoyed. We stayed in room , the Dr. Frederick A. Luening room. Lots of nice features to the room, had a very old-fashioned feel. The whirlpool was our favorite part about the room, and made the price of the room worth it.
We discovered dead moths in the bed the next morning, it was quite off-putting. No onsite dinner, the included continental breakfast was nice with homemade breads, fruit spreads and cakes, but we were expecting more breakfast options from a high-end hotel. Washington House Inn has become my special getaway from a busy life in Chicago. I have stayed there multiple times on my own, with my daughter and granddaughters 7 and 10 , and with a group of friends.
I love wandering Cedarburg, zipping into Milwaukee for the day, gathering in the dining room in the evening for games. The rooms are charming, the staff feels more like family than staff, the breakfasts are always amazing. A very comfortable room , a good bed and luxurious sheets. The innkeeper allowed our three grand children to join us for breakfast as a courtesy. Much appreciated. The buffet breakfast menu varies every day and is extensive, but a little too rich for our taste.
This was our second stay of six days and we will definitely come back. I have stayed at the Washington Inn many times and it is always very nice. The value for the lower priced entry level rooms is good but the three suites , , are a little on the high side for those accommodations. Those rooms need to be updated with some nicer furniture and definitely improve their artwork.
Their staff is excellent happy hour very good and breakfast is outstanding. This is my our favorite place to getaway! We have a favorite room that we always stay in and the staff is always amazing! Staying at the Washington House Inn is a treat! The staff is friendly, room small but adequate, and breakfast and wine hour were delightful. We are looking forward to another visit. We even received a note in our room wishing us a happy anniversary!
Also, it's in a great location within walking distance of the theatre, restaurants, shops, and winery, to mention a few. I highly recommend! We found our experience at the Washington House Inn to be very good and would highly recommend it to others! This was my second stay at the Inn. Always outstanding service and comfort. The rooms are quiet and comfortable. The breakfast is so nice and the food is great.
Cedarburg is a quaint and fun little town. We absolutely loved our stay at WHI! We booked 2 rooms with another couple, and everything was so nice! We'll definitely be back!!! Loved the Washington Inn. Totally exceeded my expectations. Can't wait to visit again. The Inn was very cute and historic. Our room was great and loved the sheets. The wine social hour was very nice and the Breakfast was outstanding.
We love staying at the Washington House! We stay at least two 2 times a year. Everyone is very friendly, breakfast is awesome and rooms are very cozy and comfy. We love our annual stay at the Washington House Inn! The rooms are unique and cozy. The wine and cheese happy hour is a favorite, and the breakfast is perfect and yummy every time!
We spend the day shopping and tasting wine, and always have a nice dinner out in Cedarburg. Perfect place to stay in a perfect little town! Was a beautiful hotel and breakfast. Really loved it in many ways. Only downside was not sleeping very well. Rooms are very nice with a variety of decor. Several nice shops nearby and the movie theater next door is a great place o catch a movie at a great price. The entire place is so charming and the staff could not have been any more nicer. The room was immaculate and the entire experience was incredible.
We are long-time guests at the Washington House Inn and always look forward to our trips to Cedarburg. In addition to the luxurious rooms the staff is always pleasant and rarely changes, a sign of a good employer. The breakfast pastries are excellent and made in-house. This is our go-to destination for a night way from it all. For a good month ahead of our getaway, we are looking forward to it.
And for many days after, we feel the afterglow. Washington House Inn is the best! One little detail that is so helpful is that they have menus of nearby restaurants to help plan your dining out. One nearby restaurant even has a special menu for delivery to Washington House Inn. These people think of everything! This was my first time staying at the Washington House Inn, and I simply loved it! The room I chose was everything I thought it would be, as I picked online by viewing the pictures on the website. The breakfast was good and I particularly enjoyed the wine and cheese social hour that was included.
Even though my stay was during the off season, there was plenty to do in the area and the town is quite lovely. I will be back for another visit, but hopefully in the warmer months. My husband and I loved our room. The bed was very comfortable and full of pillows. Breakfast was delicious! A favorite place for a quick and easy getaway. Very comfortable, with things to do within walking and driving distance.
Service that is focused on making you comfortable while respecting your privacy - friendly but not intrusive. Dining would be rated higher, but how do we rate breakfast service only? It is a very good breakfast, and there are good places to eat within walking distance, so there are no complaints.
My wife and I stayed here for a night. The room was quaint and extremely comfortable. The breakfast was stellar and the wine and cheese event the night before was a nice bonus! Only complaint was they do not tidy rooms but other than that it was amazing and worth it. We will likely go back on day! As always, our trip to Washington Inn was outstanding.
Room is beautiful and comfortable! Wine and Cheese hour is very relaxing! Our first visit to the Washington House Inn was in January and it definitely will not be our last. We fell in love with the place the minute we walked in the door, and even more so when we arrived in our guest room. The bed was extremely comfortable, the linens are amazing, the whirlpool tub was fabulous. Cannot wait for our return trip which we already have planned for the Spring.
A great place for a romantic stay! Great location and an excellent breakfast!
Out & Out, Cedarburg
We love the living social deal with the winery tour and the fabulous hotel! The room is awesome and clean. The wine happy hour was excellent! And the breakfast is better then any restaurant. Highly recommend this place! Lovely stay as usual. The wine and cheese social hour and the delicious breakfasts are always a highlight. Can't get enough of that tub and the charming building. Great accommodation and a city with lots of interesting things to do. This is a Great place to stay. Very historic Inn from the 's. Rooms are beautiful. And the Inn is located near everything in Cedarburg! The evening wine and snacks, and the included hearty breakfast is done well.
Would highly recomend a stay here. We have stayed at the Washington House Inn over times in the past 30 years and have never been disappointed. In fact it just gets better and better. As we drive into town my mind relaxes and I forget about anything that is going on at home. No stresses, just complete relaxation. Wonderful rooms and an awesome staff. Wherever we travel we always compare our accommodations to The Washington House Inn. Nothing has surpassed not only the rooms but the care that the staff has for the guests. They are willing to go the extra mile for your comfort and enjoyment.
We are going back again in May!! This has become a regular winter retreat for my husband and I. The unique rooms and picturesque town retain the character of by gone years! The winery and brewery are regular stops for us. And there are great places to eat and walk. We always feel like we have been on a real vacation even if we have only stayed for a night or two! A person is kind of transported to a different place and time--when service was special! The rooms are comfortable and beautifully appointed, the staff are efficient and friendly, and the breakfasts are wonderful.
We have stayed here several times and Washington House Inn is our first choice when we want a relaxing time away We came for my fiance's birthday weekend, and were blown away by The Washington House Inn. It was so quaint and cozy. Our room was great - the sheets are the softest you'll ever feel!
We will be back! This was such a cozy stay for us. The rooms are unique and clean. You can feel the history in the building. Also, the breakfast was amazing! Each year we ask for gift certificates to Washington House Inn for Christmas We lead very stressful lives - and our brief escapes to this wonderful place - are really treasured. We have our routine We both agree that this is our favorite getaway - and I so look forward to each one we plan. We try to go every few months - to reconnect and relax.
Another wonderful stay at the WHI. Brenda a pleasure again.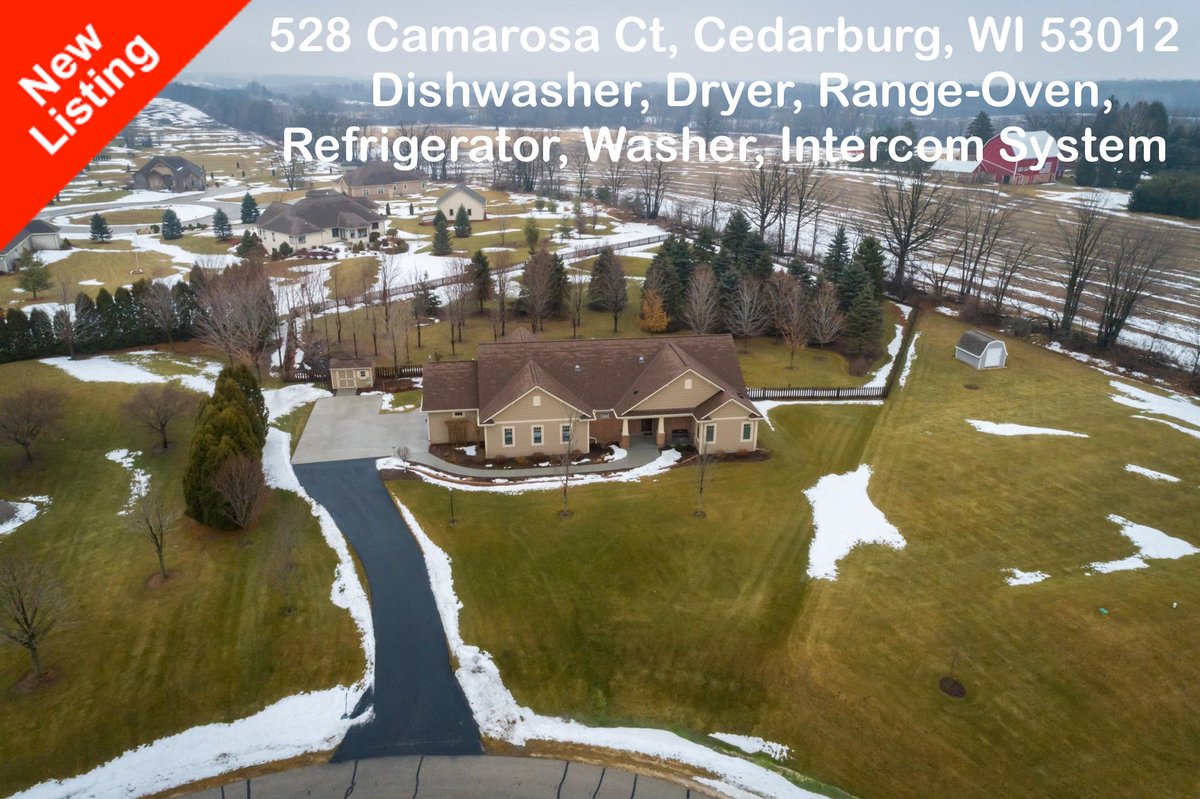 Wine and cheese always a plus and breakfasts in our room--couldn't be beat! We love staying at Washington House Inn. We try every year to get away for a long weekend to enjoy Cedarburg and always stay at the Washington House Inn. To any couple thinking about staying at a bed and breakfast this is a great first time , it has a good old feel , but more of a hotel ,.
Washington House Inn is the ultimate getaway to come, relax, and be pampered. The staff is helpful, caring, and friendly. The wine hour is always a treat. The breakfasts are amazing - nearly every food group you could think of - presented beautifully. We have never been disappointed. Looking forward to more visits We stayed in one of their larger rooms with a jacuzzi tub and fireplace! Daily maid service and breakfast which was always varied and delightful. Best place to stay in Cedarburg! The phone was too quiet for me to use and the whole place does have an "old" scent but it was clean, and my room happened to have the whirlpool, double-fireplace and the beds had nice sheets.
They give you robes, and you can adjust the heat. It was hard to find outlets to plug in my laptop but they are hiding places. Love Washington House Inn. My wife and I would go more often, but the price is too steep for us working class folks to go regularly: The artwork in WHI is horrendous and borders very much on the creepy. It seems someone with relations to the Inn provided the paintings as they sell additional paintings in the lobby.
Please no really, please! We have stayed here many times and the quality and quaintness of this property never disappoints. We will continue to make this our number one quick retreat spot. My husband and I love the Washington House Inn.
Tips & Advice
The innkeeper is always pleasant and welcoming! Great social hour with local wine and cheese. The rooms are never disappointing, always clean Fantastic breakfast with many options. We keep coming back because it's wonderful! Staying at the Washington House Inn has been a family tradition for the past five years or more. The welcoming decor of each room and the comfort that results make it such a pleasant overnight we stay for two that includes an amazing breakfast everyday.
The service is impeccable and very friendly. The Inn also features a Wine and Cheese get together daily that unites fellow visitors to share a relaxing social hour. We had a wonderful time at the Washington Inn. Our room was so relaxing. I had read other reviews where they mentioned the sheets but they really are so soft!
The mattress was extremely comfortable too! We loved the wine and cheese meet and greet. The night we stayed it was snowing, such a beautiful time to walk around the streets and visit the shops. During our stay they even had St. Nick visit if you set your shoe outside the door. We loved the fireplace and whirlpool tub in our room.
The breakfast was delicious! When we booked the room we let them know that we were vegetarians. It was such a pleasant surprise to see that vegan breakfast sausage was available. You will definitely not be hungry after staying here. It truly was a great breakfast! You can tell they really try to make you feel at home. Can't wait to stay again! I enjoy it more and more every single time! Also so glad that New Fortune the Chinese restaurant is reopened it's awesome as it always was!! The staff always makes you feel special at the Washington House Inn! There is such an amazing variety of food and it is all top-notch delicious.
Everyone seems delighted to be there. Definitely one of our favorite places! Very nice room - comfortable, homey, plenty of amenities. The location is perfect for walking around the downtown area, including many good stores and eateries. Gorgeous and spacious rooms with so much personality and comfort. Lovely robes and the sheets - you won't want to get out of bed! Breakfast was homey and delicious and the staff was wonderful and accommodating. My wife, and I stayed at your Inn recently.
We had a wonderful time. We look forward to staying there again this Summer. Every year, we try to come back here and we have a Christmas shopping weekend. We've stayed in various rooms and we are never disappointed. It has become our Christmas gift to each other and we look forward to it. Every room is beautifully decorated, and full of old time holiday magic. Everything was spectacular. My only suggestion would be to improve the pillows. They are all the same and very hard.
If they had different types it would please everybody. The wine and cheese hour was so much fun. The breakfast had so many choices. The room was cute. We would definitely stay here again and just bring our own pillows. We love going to the Washington Inn - for brief get aways. Always enjoy. Washington House Inn is quaint and pretty, and comfortable. Many choices for types of rooms.
We have stayed in many of them over the years. The breakfasts are delightful, with a wonderful variety for everyone. We stayed in room It was beautiful and very comfortable. It faced the street so we could people watch. We went to Morton's at night whichwas right across the street for dinner and live music. A wonderful experience. Excellent breakfast. This is our 2nd stay in the past several years. However, someone had left their dog in their car in the parking lot next to our 2nd floor room and he barked for an hour before they finally returned.
Not sure what the solution is for this. We did finally call the front desk and they went out to check. We came for a girls shopping weekend and the Inn was more than we expected. The wine and cheese social hours featured local wines and was very relaxing. Would recommend this place to everyone I know. This is the third time we have stayed there and we are anxious for the next visit. It is a very nice romantic getaway.
We enjoyed our visit once again. Whether it is summer and we're there for the music in the park or winter and we're there for our anniversary, we always have a great time! This visit was in November. We were blessed with unseasonably warm weather and the colors were still beautiful! The people and service are wonderful at Washington House Inn. The accommodations are beautiful. We look forward to returning again, hopefully sooner than later. Very nice place to relax and plenty to do if you want to.
Quaint, cozy and welcoming. Exceptional breakfast! My favorite place to stay; have been a regular guest for 25 years! This was a very special trip for 3 generations of our family! Breakfast was delicious and offered so many choices and absolutely delicious, served by 2 friendly attentive woman who made you feel that you were part of their family. Thank you Washington House for helping create some very special memories! The Winograd Family. What a wonderful, quaint hotel to stay in! Loved the stories behind each room that are names.
Staff were so friendly. I actually asked our. Maid how long she had worked at the hotel Amazed at that reply! Can't wait to return the next time i am in the area. We have been coming to Washington House Inn for 20 years and love it. We are never disappointed. Washington Inn is always a great place to stay. We like this hotel a lot. The only thing we missed in recent visit was the hot onion dip that is usually served at happy hour.
Totally enjoyable visit. When in Cedarburg it is a must stay. Very nice hotel. Clean and beautiful room. Staff was friendly and welcoming. I will return. The room was beautiful and surprisingly spacious. We enjoyed our time going through the shops, buying spices at Penzys and wine at the winery.
We sat outside at the Anvil and enjoyed the beautiful colors while taking in the sounds of the dam. The wine and cheese hour is always a highlight and breakfast in the morning is so delicious! We took in a show at the Rivoli and had a slice of pizza at Sals. It was a busy, fun 24 hours. We'll be back! It's our favorite place. My room was great. The breakfast is fantastic. They prepare real food. The coffee is fantastic. I also really enjoyed the wine and cheese time in the afternoon. We stayed at Washington Inn the weekend of our wedding and it was a perfect addition to the weekend.
A lovely stay. Thanks for making our wedding something straight out of a dream. This is a great place to stay. Most of the breakfast is made locally-not just sweet rolls. The hotel is located on the Main Street so that you can walk anywhere.
Online menu out of date - Sal Pizza;
dr jays coupon codes free shipping.
mercedes c250 lease deals uk.
Mequon WI Food Delivery & Restaurant Take Out | Grubhub?
hotel arista deals?
baron palms holiday deals?

I highly recommend. Everything to enjoy, each room has special characteristics to enjoy. Living the small town life is summer just is perfect. Thank You. The food is tasty although I wish it was organic , the rooms are nice, the location is perfect and the staff is friendly. I hated to leave to go home! The staff was knowledgable and answered all our questions with a smile.

The room was gorgeous, Loved all the antiques. The beds were extremely comfortable. I fell asleep as soon as my head hit the pillows. The wine and cheese social and the breakfast the next morning were extraordinary. I am handicapped and use a walker. Imagine my delight when I saw the elevator.

Absolutely marvelous!!!!! My husband and I wanted a getaway different from what we usually look for. I came across the Washington House in Cedarburg and it was perfect. The whole experience was delightful. We enjoyed the social hour tasting the wines and cheeses made in the area.

Our room was very cozy and we chose the more old style design with the brick walls on the interior with high beams and a chandolier above the bed.

The bathroom had a whirlpool tub and the area was quiet. The luxurious sheets and towels made us feel pampered. The next morning we had our taste buds greeted with homemade bakery, freshly made egg dishes, fruit and more. The tables had doily placemats and pressed napkins. We enjoyed this midweek getaway and had a very reasonable price on a Wednesday evening.

We are going to go back sometime and do it all over again. This stay is great for girlfriend getaways or couples. My husband was pleased staying at the Washington House and felt very comfortable. Great historic hotel. People who run the place are very nice. The breakfast was outstanding. The rooms were clean and comfortable.

George Webb

The staff was very friendly and accommodating. Within walking distance of good restaurants and the movie theater. We'd definitely stay there again. Have been there many times. It never disappoints. Very clean rooms, excellent breakfast in morning all homemade, the staff is very friendly and helpful.

Love it. Had a wonderful time. Enjoyed the Inn and the surrounding shops and neighborhood immensely! It was a wonderful, beautiful place, with friendly staff and wonderful food. I would definitely go back and stay again. All around wonderful! Easy check in, great afternoon wine and cheese, very convenient location, clean, but small room is located very close to the dining room, although we heard no noise!

Cannot wait to return! We celebrated our anniversary there, stayed in one of the rooms in the cottage. We will definitely be back. The breakfast was amazing, better than you can get in a diner. Have stayed here a couple times a year for the last 10 years or so. Would like the wine and cheese hour to be mixed up a little more. Our stay was perfect!

George Webb Coupons in Cedarburg | American Restaurants | LocalSaver

Staff was always friendly and allowed us to check in very late after our wedding night! Thank you! This was our second stay here and was fabulous as always. The inn is so accommodating and very friendly. The wine and chees hour really good and the breakfast delicious. We enjoyed the ability to check out free DVDs as well. The rooms are spacious and romantic. We loved the fireplace and the two person whirlpool bath. We loved having our own entrance and made it nice to be able to walk right out into town. This is a top notch inn. Quiet historic community on main street so convenient to shopping and dining.

Continental breakfast is an understatement-quite a spread. Also offers a wine and cheese hour with a good spread as well. Room was very nice for the price and included a jacuzzi tub. Bed was very comfortable and it is quiet. Would definitely recommend and would stay there again if in the area. The breakfast was outstanding Everybody was so friendly! My husband and I really enjoyed our stay at the Washington House. We had a great stay at the Washingftin House. The location is excellent and you are able to walk to everything in Cedarburg from the Inn. Third stay at this hotel, we love this place!

Our room was wonderful although we did not try the tub. Give it a try, you won't be disappointed. Great breakfast, very nice evening wine and cheese reception. Inn is close to shopping. Room was very quiet. This is a very old property, but it is well maintained. The room would have presented better if the coverlet on the bed had not been so old, faded, drab, etc. In a community that has a quilt museum, surely they could have had a nice coverlet, e.

Otherwise, the room was very nice. My husband and I stayed at the Inn while we were in town for a nearby event and absolutely loved the charm of the Inn. Everyone was so unbelievably friendly and accommodating! The continental breakfast was superb! Visited for a romantic night. Room - beautifully decorated, spotless, and cozy.

The ordered bottle of champagne was waiting and chilled. The continental breakfast was outstanding and included hot scrambled eggs and ham, which was not expected. We've stayed here many times, and we always have a terrific time. The rooms are gorgeous and spotless, the staff is great, the wine, cheese and breakfast are delicious, and the whole place is delightful.

Highly recommended. This was our first time there - we were celebrating our 25th Anniversary. The accommodations were great and the breakfast was lovely. We will be back. Attention to detail in the whole house. It's like stepping back in time. Very clean room and super comfortable bed.

Like the coffee and treats anytime, especially for us early risers 5: Very friendly, helpful staff.